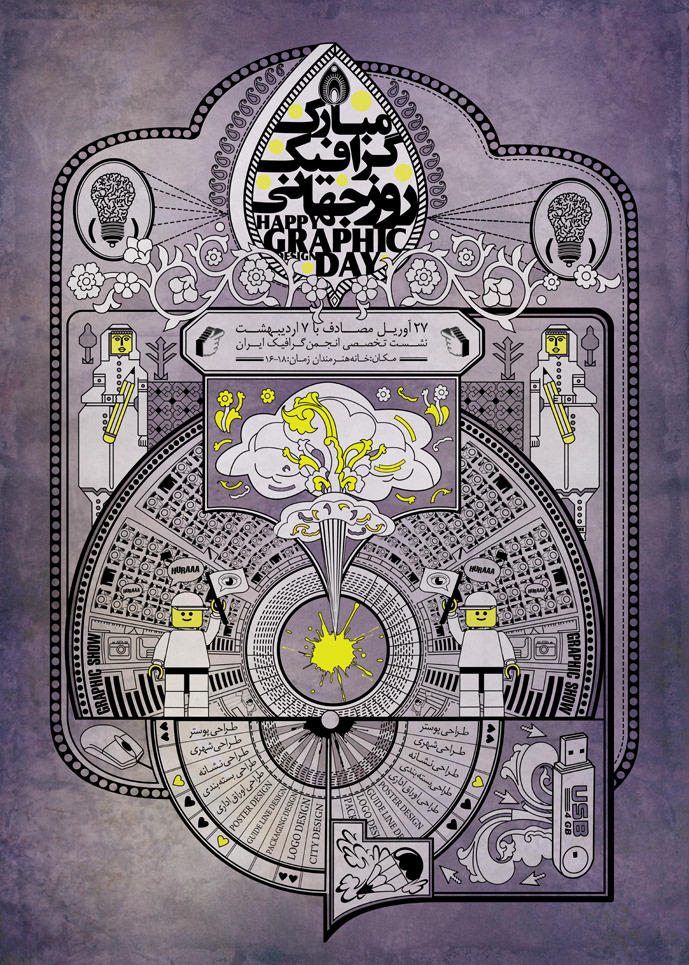 Poster design for Graphic day
The concept was to combine Persian and international symbols and motifs to communicate that graphic design shares a common international visual language.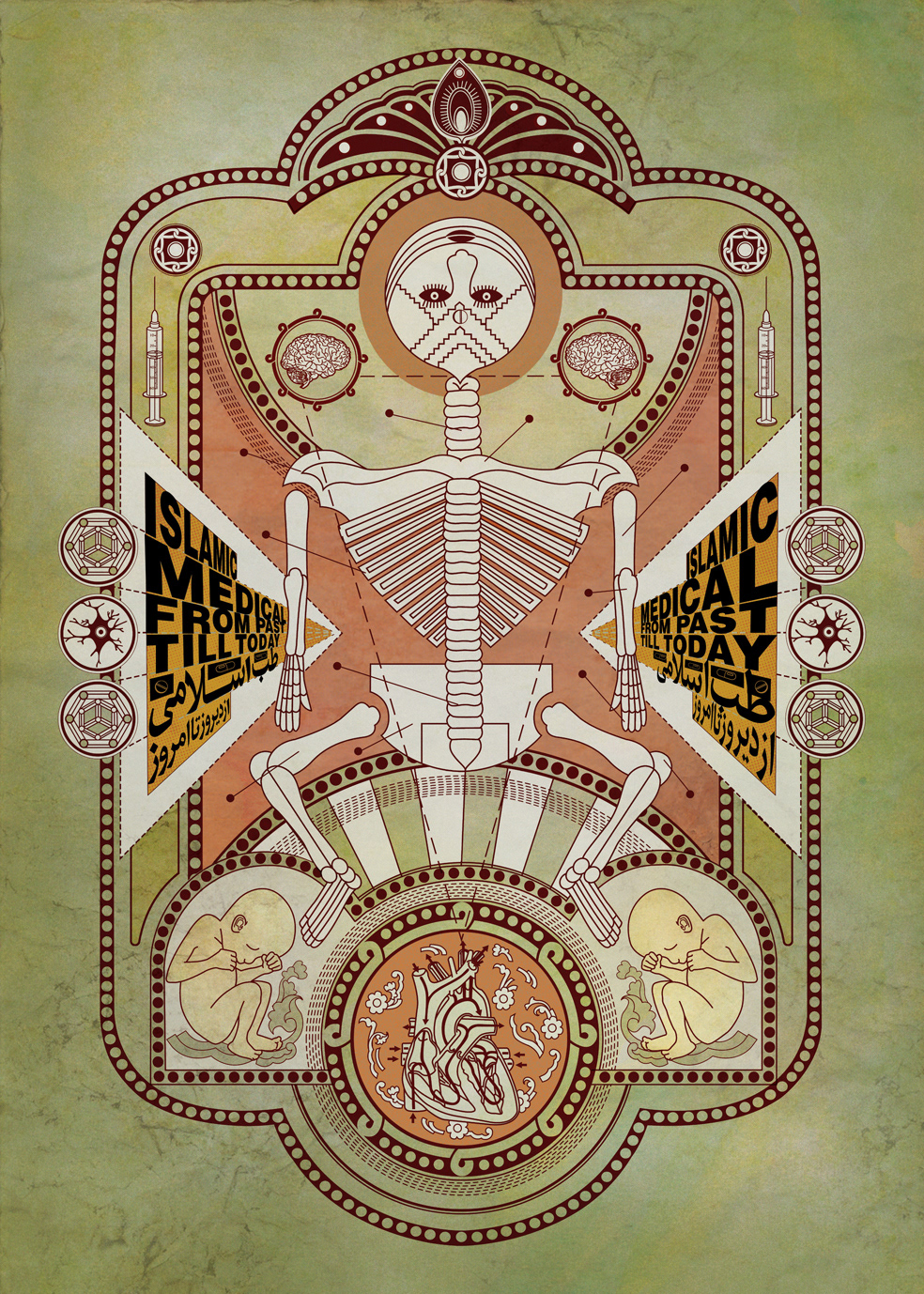 A poster design for Islamic Medicine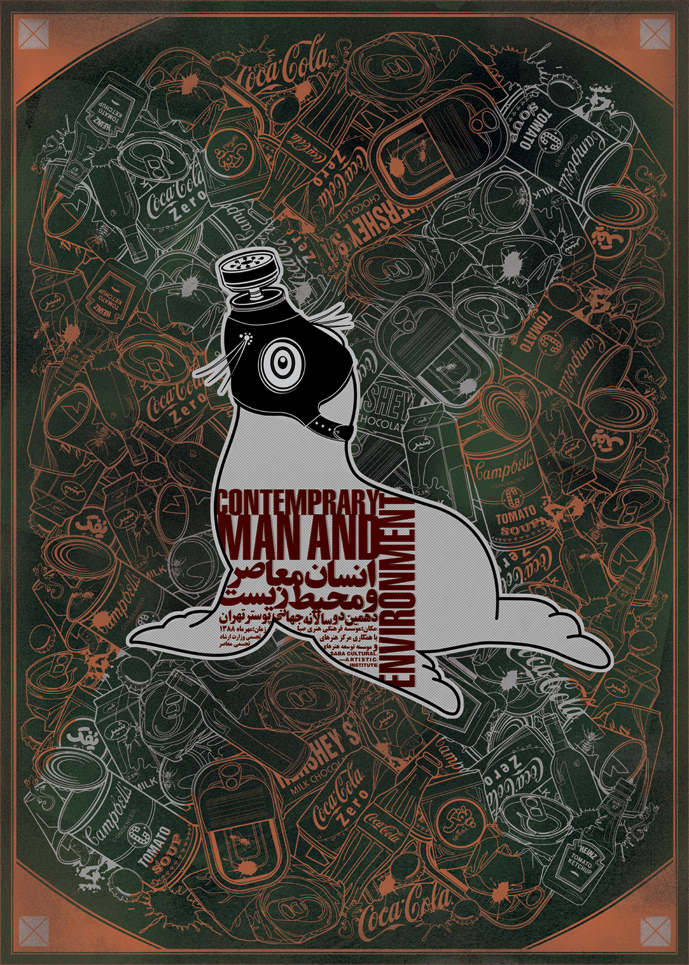 Contemporary Man and Environment
A criticism of the consumeristlife-style, which forces its culture even onto the environment in a dangerous way.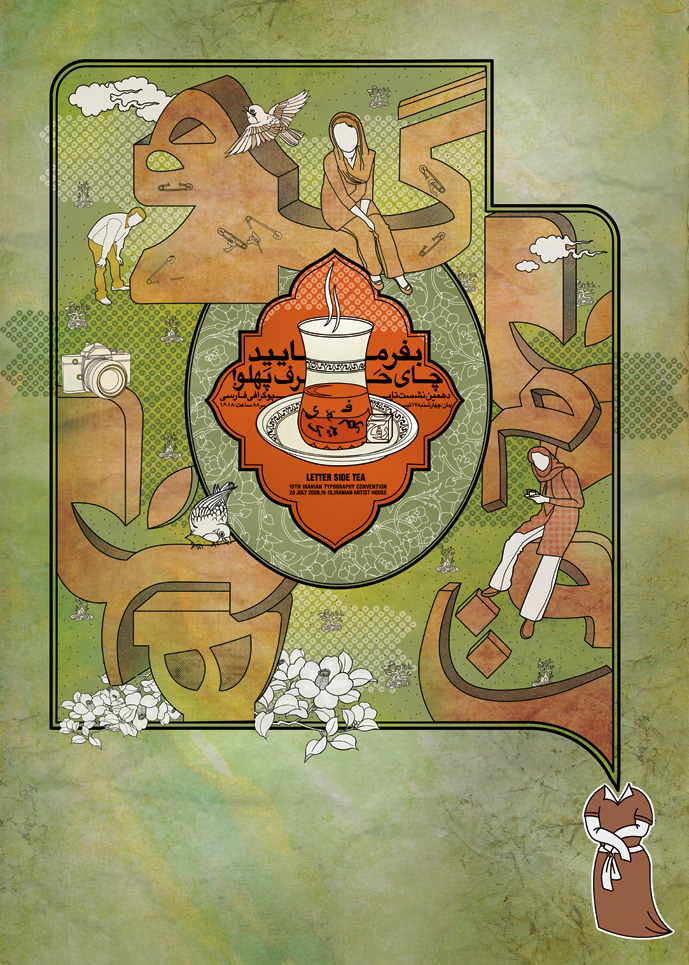 Poster Design for Farsi typography Conference
Modern and traditional symbols are combined with the design of three-dimensional Farsi typography.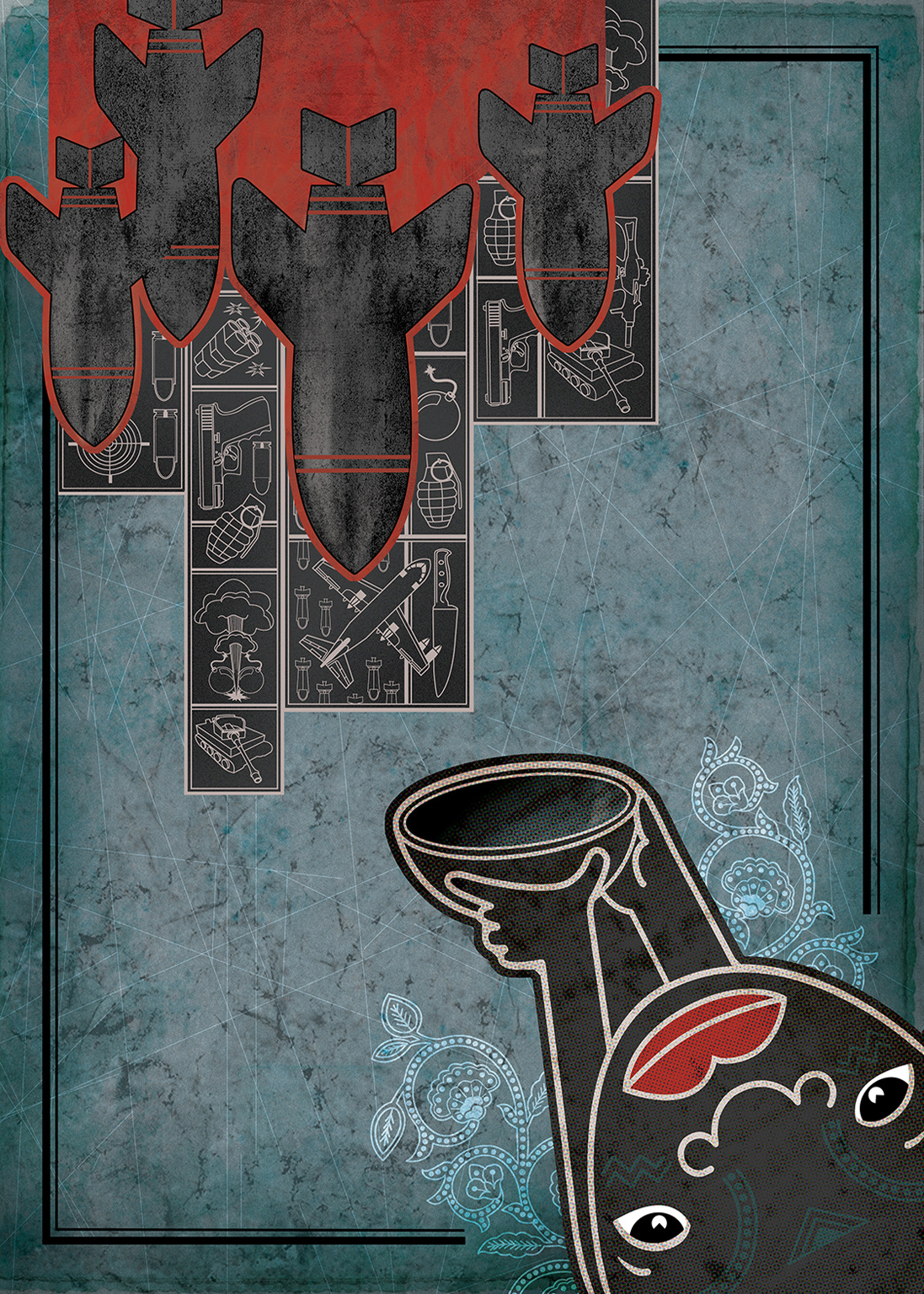 Peace
Militarism solves the world's problems by feeding bombs to hungry children.